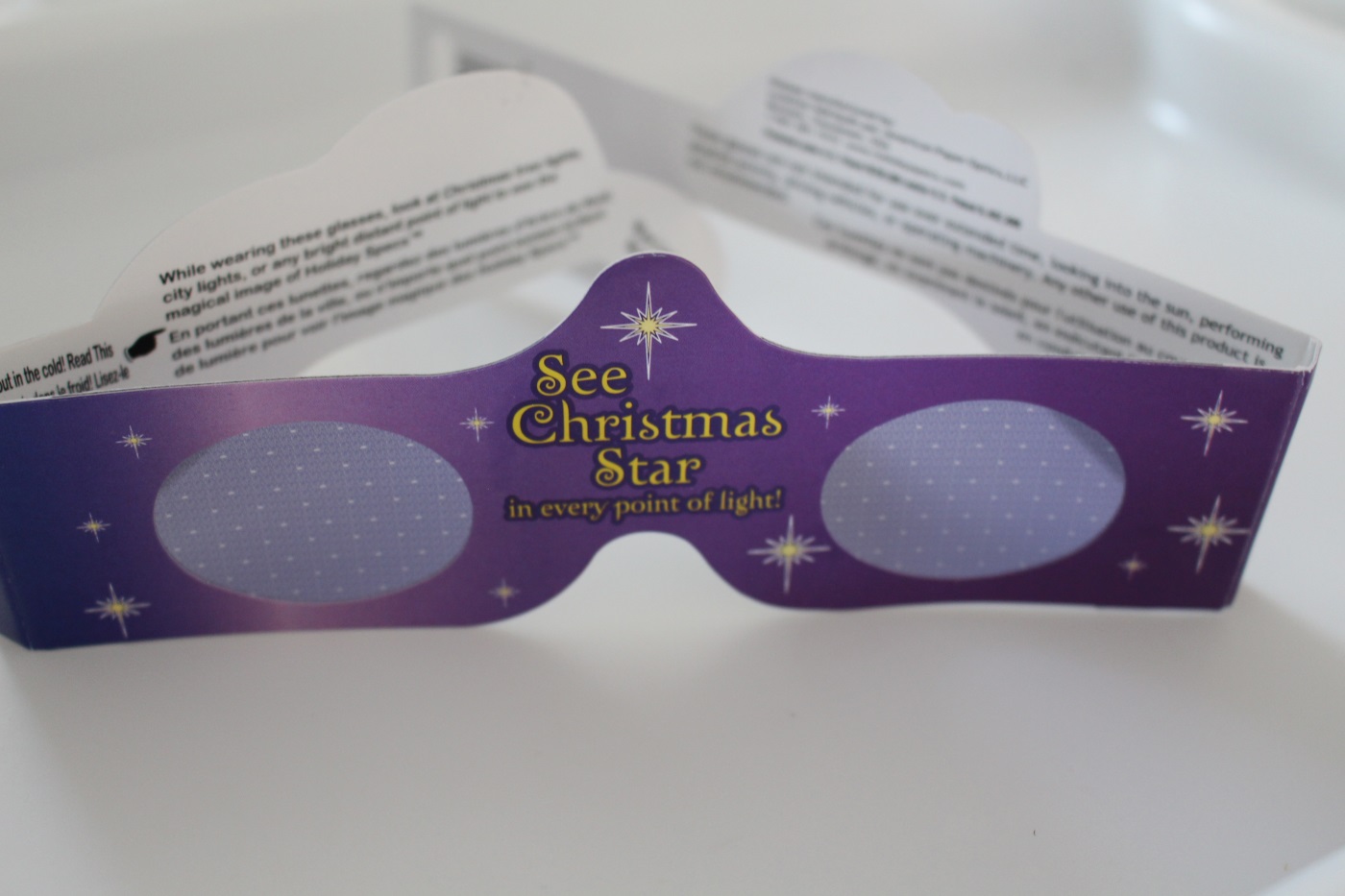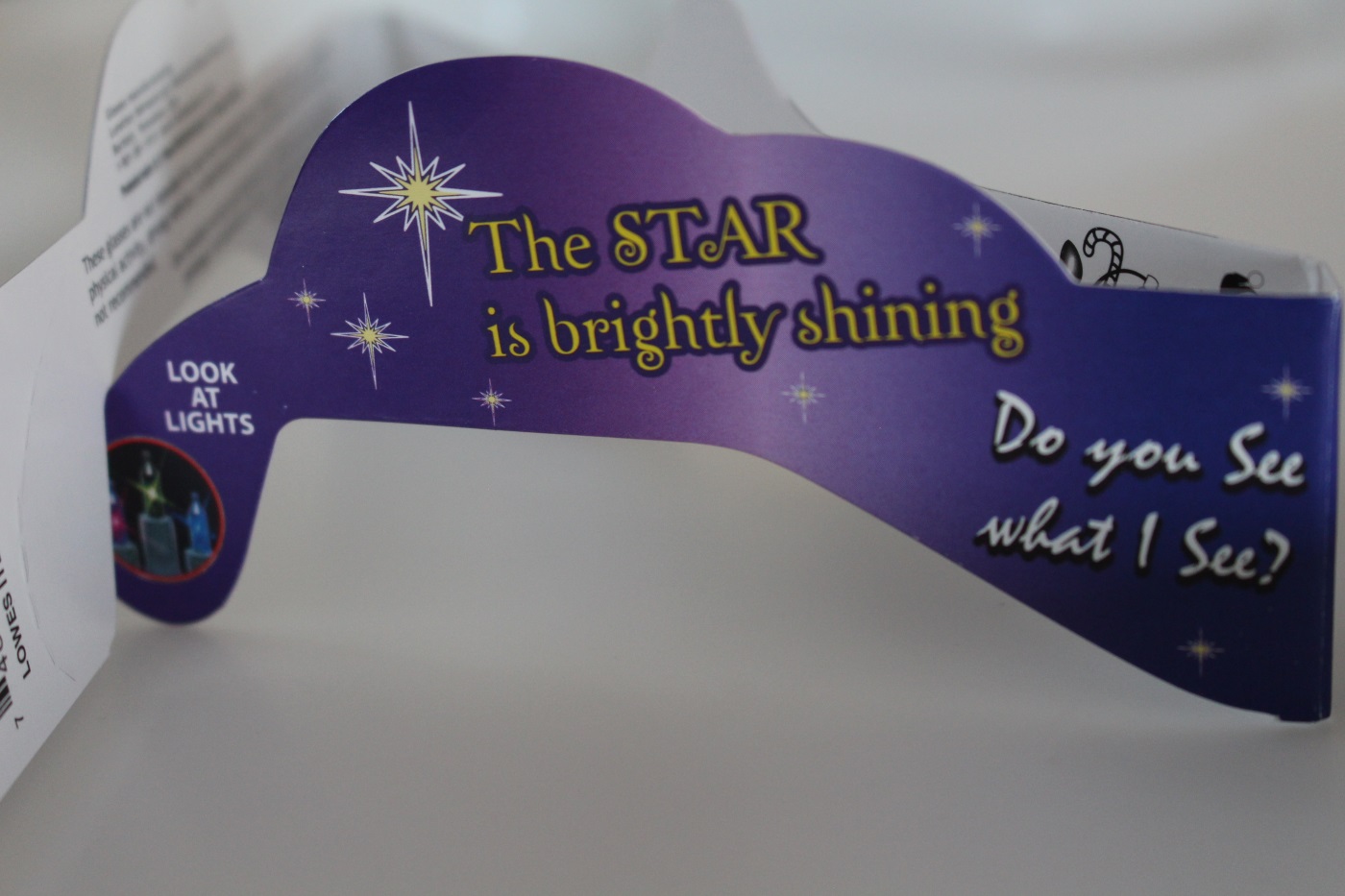 Do you see what I see?
Christmas lights are great to see in Christmas but it is even better if you wear these 3D holiday glasses when looking at the Christmas lights. With these glasses, you will see the Christmas tree light bulbs turn into stars. Isn't it cool?
I got them at Lowe's and have to buy it after I found out what they do, I think kids will definitely love it and make it much more fun when they go out and see Christmas lights.
Want to know how it works, check out their website and videos here –> http://holidayspecs.com/pages/about-us